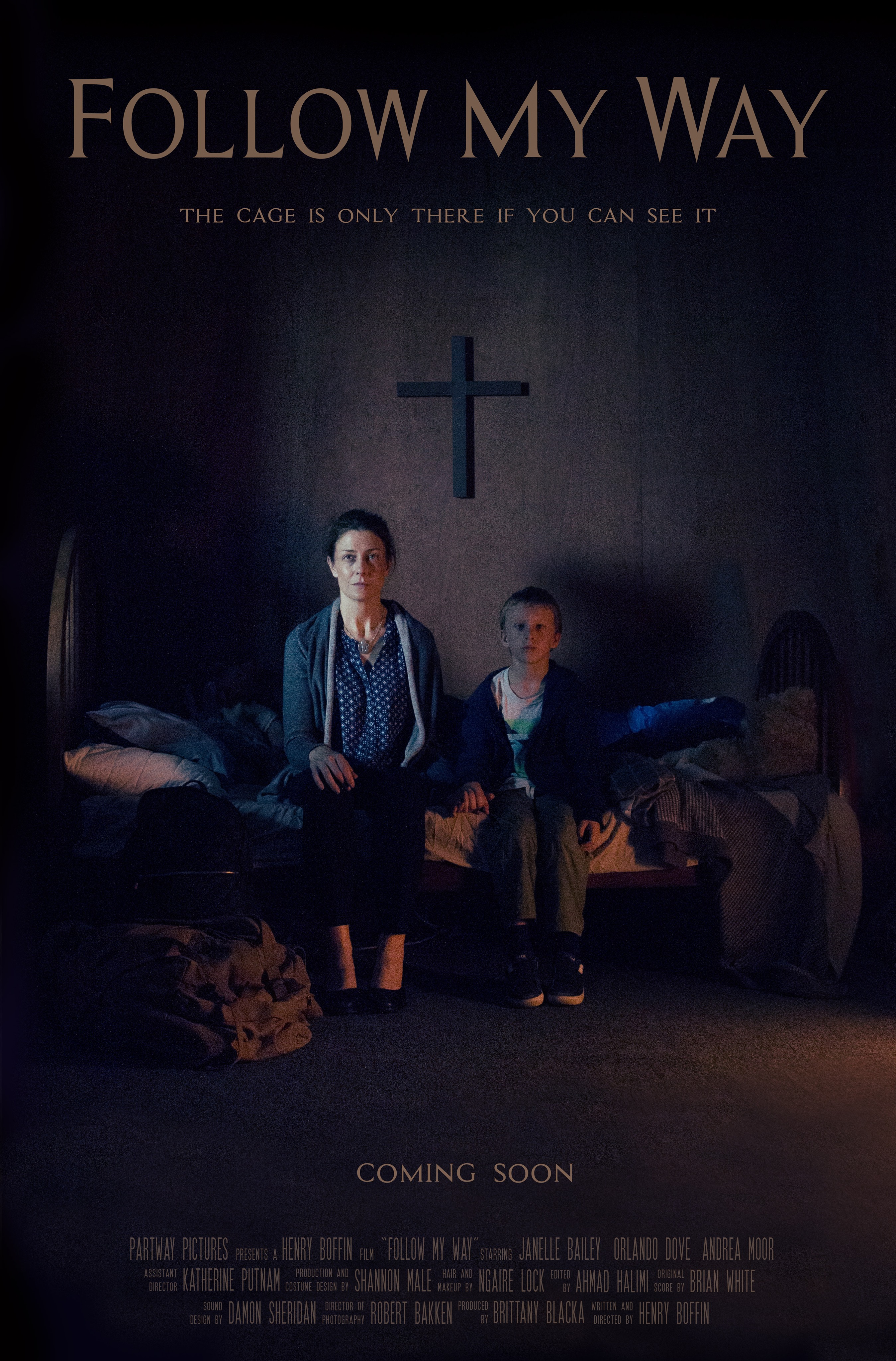 Follow My Way
Short Film (2017)
Follow My Way is an independently financed psychological thriller based on true accounts.
In the middle of the night a single mother, Georgina, wakes her young son and frantically orders him to pack his bags. She warns him to be as quiet and as fast as he can. What follows is a tense battle of wills as Georgina makes a bid for escape from the abusive cult she has found herself a part of for the last fourteen years of her life.
As Georgina runs she discovers that it is not the other cult members or even its insidious leader, Genevieve, who are keeping her trapped. It is instead her own brainwashed beliefs and she soon finds that fleeing the cage of her own making will be the most difficult escape of all.